Welcome to Daron's Guitar Chronicles, an epic tale of learning to love life, yourself, and others — with guitar.
Daron is a young guitar player with a dream: make it big like the guys he grew up idolizing in New Jersey–or at least escape his dysfunctional, homophobic family. When our story starts, he has made it as far as music school in Rhode Island, and the rock clubs of Boston and greater fame are beginning to beckon. But it's hard to succeed from the closet.
CLICK TO START READING

Wait, can I get some info before I dive in?
Sure! You're about to start reading a web serial. This is a lot like reading a novel, except instead of turning pages, you'll be clicking through from one chapter to the next, to the next. It's a lot like reading a web comic, too, except instead of pages of a comic, you'll be going from text scene to text scene.
Daron's Guitar Chronicles is complete. The entire serial can be read here online.
Start from Chapter One, page one:https://daron.ceciliatan.com/?p=1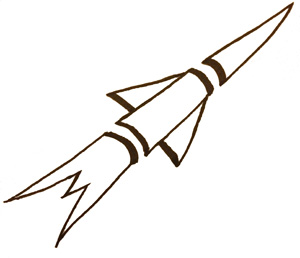 Tips on reading a serial
Each post is chapter, each chapter is a post. The chapters are short, usually around 1500 words each, sometimes as few as 500, sometimes as long as 2500.
Navigation links to the next chapter (and the previous one), are on the bottom of every page. You can also use the Table of Contents page (*Click here* to visit the TOC page) to keep track of which pages you've visited.
Leaving Comments:
Comments are love. When fiction is free to read, comments are a way you can pay back the author with love. Comments/questions directed at the author, Cecilia will answer. Address comments directly to Daron and he will answer. (90% of all the comments on the site are for Daron.) Re: Comments to other readers: please be polite and follow the terms and conditions of the site (which boil down to don't be a dick, especially not a racist, misogynist, or homophobic dick). NO SPOILERS.
Songs & Videos
Every chapter is titled with a song, album or band name from the 1980s. Each post ends with a link to that song or video. You don't have to click on these to follow the story if you don't want to. But they are fun. (Sometimes the links also go dead, if YouTube removed the content or what have you.)
Bonus Scenes
There are occasional "bonus scenes" offered for donors and supporters, many of which are for "adults only." These extra scenes are not necessary to enjoy Daron's Guitar Chronicles. You can make a la carte contributions to the tip jar any time to get individual scenes when you want them, or you can become a Patreon supporter (by pledging $2 per month HERE) and unlock the full vault of extras for yourself.
The DGC Wiki
The wiki currently includes all characters in the story through about 90 percent of the story. If you can't remember who someone is, you can check on anytime: https://daron.ceciliatan.com/encyclopedia/
Ebook & printed book versions
Finally, if you prefer to read on an ebook reading device or read offline, several volumes are currently available for Kindle, Nook, and other reading devices–and we're working on getting them all up. (Volume one is free in most ebook stores!) You can download the ebooks direct from here for a monetary contribution, or buy from the Kindle Store, Smashwords, and other online retail sites. Paperbacks are available, too, for books one through eight, with more to come. For more details visit the merch page. We're working on new covers and relaunching the whole series to eventually get all the books done. (There will be 13, we think.)