Items in Your Cart
Your cart is empty
There are various kinds of "merch" available:
* Ebook compilations
* Paperback omnibus volumes
* Audiobook MP3s
* T-shirts (limited sizes)
Scroll on down to see them all.
At the moment, we're revamping the products available! So this page is under reconstruction for a bit. NEW COVER DESIGNS and a run through Kindle Unlimited are coming in January 2024!
---
Ebooks!
Ebooks are available as PDF, ePub, or Mobi (Kindle) files. Prices listed are suggested: you can name your own price! Yes, it's really OK to pay what you can, even if that's only 99 cents. These ebooks sell on Amazon & elsewhere for $5.99 – $9.99 each.
(Ebook sales will resume once the new launch takes place in 2024…)
Paperback Omnibuses!
Three huge omnibus paperbacks have been produced through Kickstarter efforts, with a few more on the way by 2019.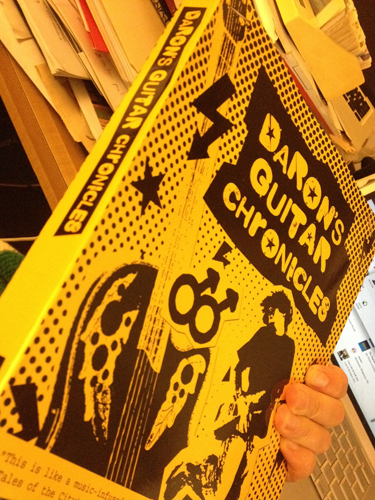 Omnibus Volume 1 compiles chapters 1 through 201 and is $19.95! Volume 1 is 312 pages, 8.5×11″ in size, and includes two bonus pages of "scrapbook" news clippings about the band not seen on the website!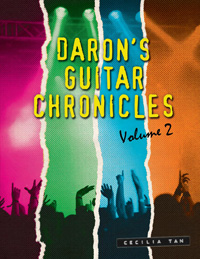 Omnibus Volume 2 compiles chapters 206 through 388 and is $24.95. It's 370 pages and also includes Remo's Story, Jonathan's Story, three full pages of "scrapbook" news clippings, and two pages of timeline graphics!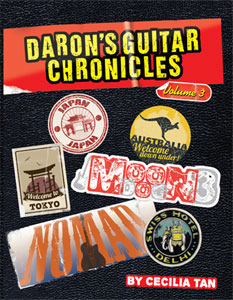 Omnibus Volume 3 compiles chapters 389 through 5582 and is $24.95. It's 412 pages and includes 3 pages of "scrapbook" clippings!
BUY AT AMAZON
You can purchase the paperback omnibuses from Amazon.com where theyare eligible for Amazon Prime shipping:
Omnibus 1
Omnibus 2
Omnibus 3
Bookstores
Right now the books should be available through most bookstores in the USA/Canada by special order. You should be able to walk into most stores and give the ISBNs and they can order them:
Omnibus 1: 978-061569759-8
Omnibus 2: 978-150309605-9
Omnibus 3: 978-1-5331-8426-9
If you do that and they say they can't find it, please let me know!
Audiobooks!
Three audiobooks which correspond to the first three ebook volumes are now available for sale from Audible.com! Download them in your favorite audio format. Narrated by actor Teddy Hamilton. To download, visit the DGC Audible page.
I can't sell the audiobook downloads directly, so you have to get them from Audible.com. Audible, like Amazon, takes customer reviews, so if you enjoyed them, please let people know!
• Volume One Audio — Four hours and 20 minutes, narrated by actor Teddy Hamilton, corresponds to ebook volume one, covering chapters 1-40.
• Volume Two Audio — Nine hours and 34 minutes! The first summer with Ziggy…
• Volume Three Audio — Seven hours and 53 minutes. Runs up to chapter 200.
---
SHIRTS
I've got a lot of miscellaneous T-shirts and swag leftover from Kickstarters but I haven't been organized enough to get it listed. Email to inquire!