Hello, fans of Daron's Guitar Chronicles! As the end of the year draws to a close and I start to get my ducks in a row for income tax purposes, I thought you guys might like to see how the site did this year and what I spent your donations on!
First some stats from Google Analytics:
Total pageviews hit 65,265 this year, which is down from over 90,000 in 2013 and 2014, but given that the site was on half-speed for four months, I'm not surprised about that. Fewer posts means fewer pageviews.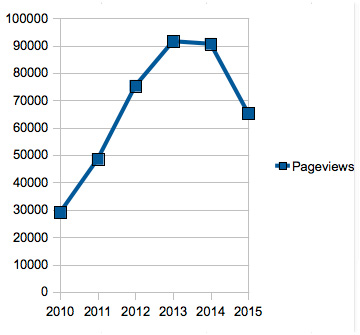 It also tends to mean fewer visitors. Total "users" (what used to be called "unique visitors," I think) was 3,717, the lowest since 2011.
But bounce rate was down, too (i.e. fewer people stopping in for a few seconds and immediately clicking away) and also we did relatively little advertising to drive people to the site this year. Most of the promotional efforts this year were about building audience on Wattpad and promoting the new ebooks.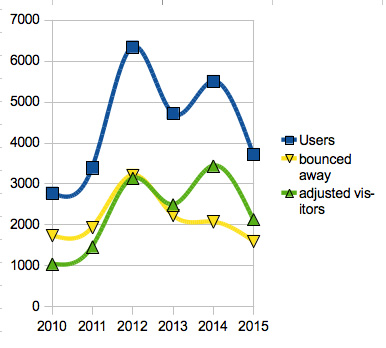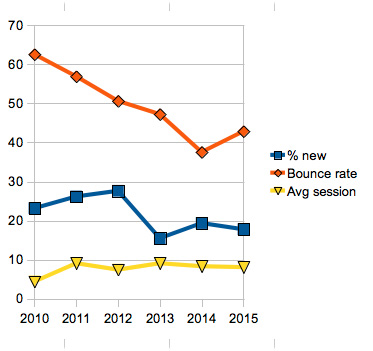 Clearly I could put some emphasis back on drawing more people to the site.
The basic income line on DGC for 2015 looks like this:
$72.07 DGC paperback sales
$442.99 Paypal Donations (after fees)
$844.31 Patreon Donations (after fees)
$148.59 Ebook sales via Smashwords & all other sites
$847.29 Ebook sales via Amazon
=$2,356.25
We didn't do a Kickstarter this year, so there's nothing to add from that, and I didn't get the paperbacks in hand until late in the year so didn't sell them at cons/appearances much, so the $72 you see here is all through Amazon.
I didn't include the ad revenue from the Project Wonderful ads on the site since I have been just plowing what accrues there back into paying for more ads for DGC. So that's not counted in expenses either.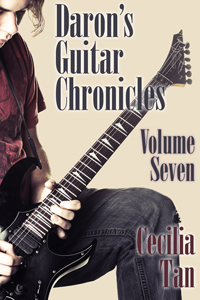 MORE STATS:
$180 Largest total donation from a single person in 2015 (made in several payments)
$50 Largest single donation
33 cents smallest single donation (after fees I got 1 cent)
$5 most often given amount
$25 second-most often given amount
85% of donors were repeat donors (gave previously also)
15% were first-time donors
Expenses:
$25 e-commerce plugin for DGC site
$75 photographer fee for book 7 cover
$75 additional art & photos used on the site/books
$49 chat room subscription fee
$50 review copy mailings
$29 wiki plugin
=$353
I should probably also count the amortized cost of the publicists I hired but it's a little tricky to figure out what percentage of the retainer I'm paying them should count as DGC work. Somewhere in the hundreds of dollars but not $1,000. Let's call it $500.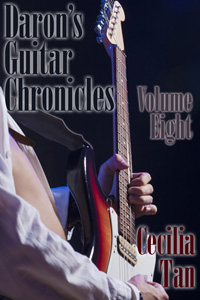 So net profit from DGC for me this year is
$2356 – $500 – $353 = $1503.
Not bad in a year where the site went to half-time for four whole months and when there was no Kickstarter.
89: Number of new chapters published this year
We also had a lot of fanworks this year! More than I could reliable count, but you can see them by looking up the fanworks category or the fanworks page.
If you're curious about what else I did with that $1,500 in profit? Here are some things I did in my life this year that were totally worth $1,500:
Health costs: I have health insurance via corwin's day job, but there's a deductible, there are co-pays, etc. And I had a couple of conditions this year that required tests and procedures where my insurance didn't cover the full cost of ultrasound, etc. My total out of pocket medical expenses this year: $1,429. So you could say that DGC covered my health costs this year!
Or:
Automobile costs: I bought a new (used) car! (It's a 2012 factory refurb but it's my first not-a-hand-me-down car and as far as I'm concerned that counts for most meanings of the term "new car".) Insurance for the year was $954.00. I bought a hybrid that gets around 50 mpg (sometimes even more) so it's kind of ridiculous that I only spent $121.86 on gas, which included driving to & from cons in New Hampshire, New Jersey, New York, and several locations in Massachusetts. I didn't pay for any maintenance because the car was under the dealer's care program for the full year. Total comes to: $1075.86. So the income from DGC more than covered my entire vehicle expenses for the year (not counting buying the car itself).
Or:
Vacation: In January I spent 8 days in Disney World on my first "real" vacation since 2013 (i.e. not part of a business trip, not working while I was there). That $1,500 covered not only my airfare and hotel, but the meal plan!! That's money I couldn't have contemplated spending when DGVC launched back in 2009.
Conclusion: I wouldn't be living the life I live now without you guys. It's win-win in so many ways: I get to tell a story I've waited my whole life to tell, and I get spend my money on something other than instant ramen.
Now, it's true that compared to DGC, a lot more money came in this year from mainstream publishers for my BDSM romances. So if all I were doing these days is chasing money with my words, you'd think I should do more of those. But I'm at the peak of output on those: I literally can't write them any faster, and if they were the ONLY thing I wrote I'd go bonkers. So DGC is keeping me sane, too. 🙂

Now, what about next year?
In 2016 I have two mainstream novels to write (I wrote three this year so two will be a relief!) but I think I should be able to keep up my regular DGC pace, OR EVEN INCREASE IT. But to really increase it I would need to up the income it brings in. The two main ways we've seen to do this are Kickstarter and Patreon.
The thing about Kickstarter is that with each of the DGC one-offs we've done previously, they pretty much just break even. The money that comes in mostly goes to fulfilling the rewards, including getting the merch made, and paying the other budget items like proofreaders, designers, etc. So although it's getting to be about time to do another omnibus (volumes 6, 7, and 8!) it doesn't really add to the bottom line very much. They do add a lot of fun and cool stuff, though, so I think we should probably do one in April or May of 2016.
Patreon, on the other hand, has grown a lot. So if you've noticed, I've launched a campaign to try to get weekly pledges up to the $100 a week level. They're actually about a third of the way there now, hovering around $30. What it would take is ~70 more people to jump in and say "yes! I'll give a dollar a week!" (At $100 a week I'd pull close to $5K from Patreon annually.)
I know that's not in everyone's budget. I have no plans to put up a paywall for main content (zomg no) or anything like that. But consider that folks who donate through the Patreon get ALL the ebooks free (usually 2 new ones a year lately) plus any and all bonus scenes (anywhere from 1-3 of those in recent years) with occasional sneak peeks and other things I post as patron-only over there. Plus special patron-only discounts on buying the paperbacks, too!
So if you're an occasional donor already or you've been thinking you might want to give soon, instead of plopping down $25 a couple of times a year, think about supporting via Patreon as an alternative?
That's it for this year's report. Thanks for a great year, everyone, and here's to a 2016 even bigger and better.