I've never had to do this before, have I? In nine years? But I have say it this time: chapter will be late! Those of you who follow me on social media know I caught a cold on my last day in Japan last Friday. Not only was that right after the last chapter went up, it was the day I left Japan to come home. Nothing like three hours in trains, fourteen hours in planes, and three-hour layovers in two different airports while being sick as a dog.
Normally on a 12 hour plane flight I would expect to write several chapters of DGC. All I did on this one was sleep in between coughing fits. Since I've been home that's all I've been able to do here, too. Today I was able to sit up at my desk a little in the afternoon, but I haven't been able to concentrate enough to finish this damn chapter.
So it'll be a little while because I am falling asleep as I type this and I don't know how awake I'll be when my eyes open again. or if I'll be coughing too hard to write or what. Ugh. Illness is the worst and I'm so sorry. This time it's not the website or the day of the week being confusing… it's just me being too sick to get it done in time.
To make up for the delay ever so slightly, I have some fan art for you to enjoy, though!
Click the thumbnail to view, and with any luck I'll be able to get today's chapter done later today.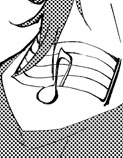 CLICK THROUGH TO SEE THE ART: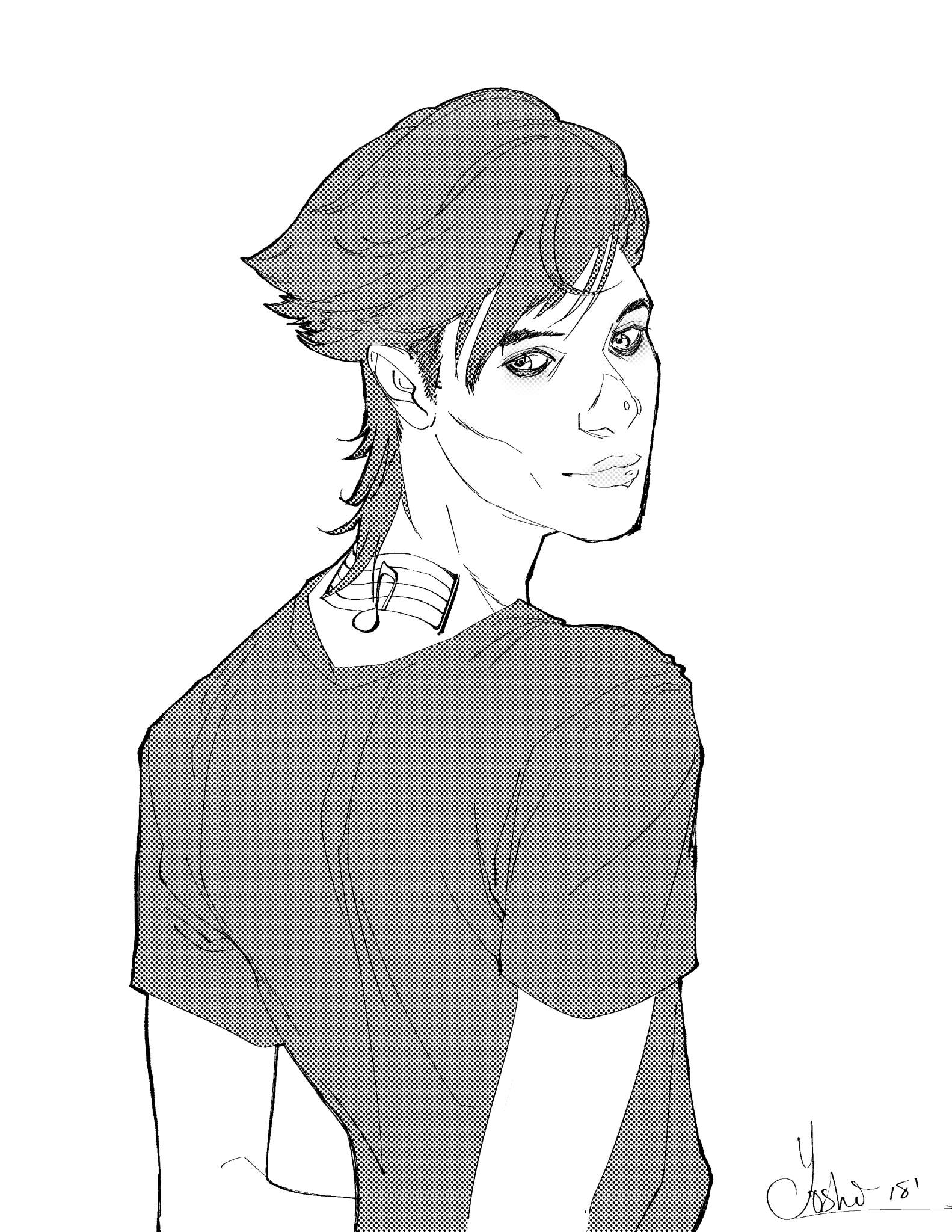 I commissioned this image of Ziggy from a Norwegian manga artist I met on Deviant Art (where else…) who draws under the name Yoshi. She needed the money so I diverted a bit of tip jar money to her in exchange for the art, which I thought you might enjoy as much as I did! (See more of her work: https://www.deviantart.com/mangaka-yoshiaru)