In today's liner note, recent songs that me and Daron like, and the long-awaited poll. Not only has it been a while since we did a reader poll, it's also been since May that I did a fundraising push here on the site: this'll be the first since the Kickstarter! I figured I'd combine them here.
So below is a poll about "which non-Daron character would you like to see a bonus episode/story from?" At first I thought I should leave Ziggy out of it, since he won the last one, but then I thought that would make a lot of people sad since he is such a favorite. So how about this?
Anyone can vote in the poll without making a donation, but I'll write bonus episodes from the points of view of any characters whose voters donate, in aggregate, over $75 by January 15th. So for example, say Carynne wins the popularity poll, but over $75 in donations comes in from people who pick Colin, then I'll write both a Carynne one and a Colin one. If another $75 came in from people picking Bart, I'll write another one for Bart. If no character gets over $75, I'll just stick with whoever wins the popular vote. (Can you tell I came up with this idea during the presidential election? Yes, this is one place where it's ok to lobby with your dollars!)
I also added some other poll questions, for fun and my own curiosity mostly. (The way my polls plugin works, each question is its own poll so you don't have to answer them all, but please do? Pretty please?)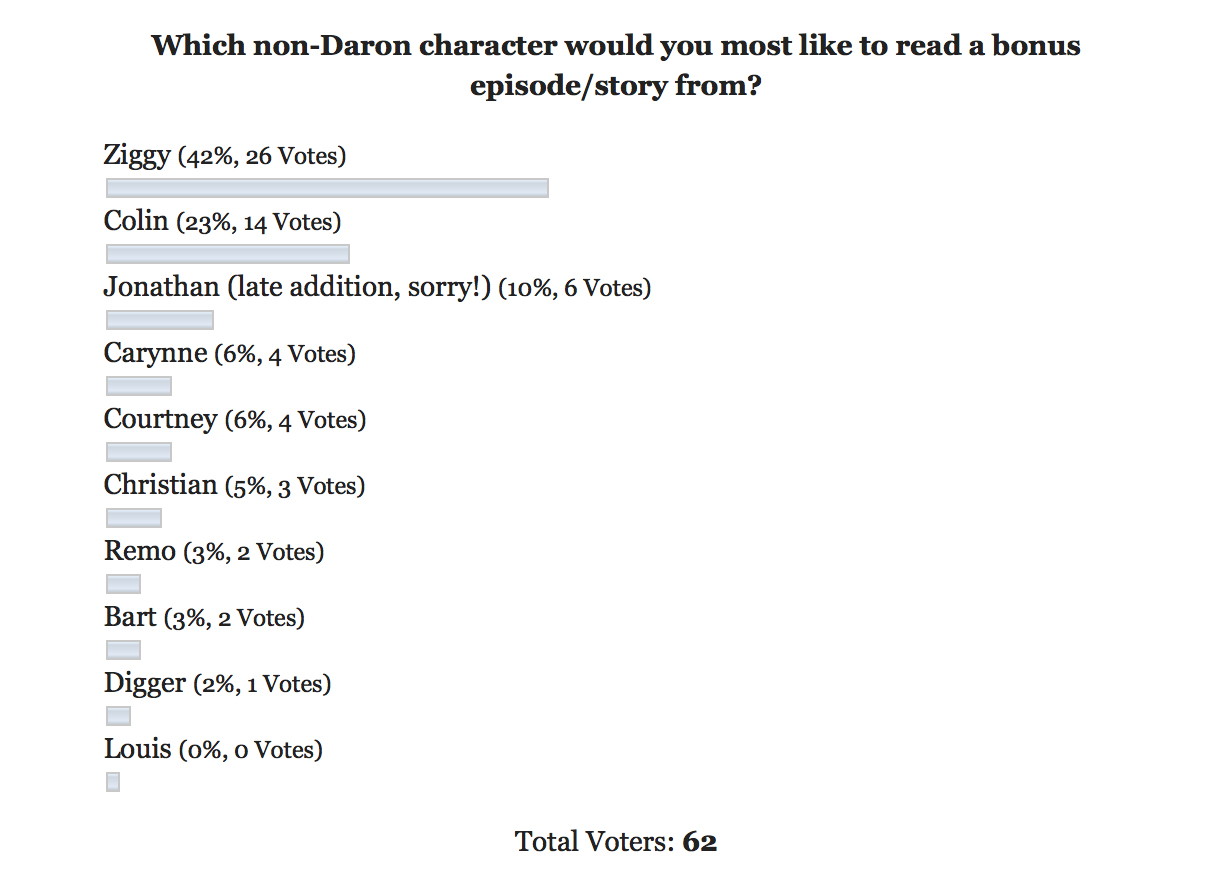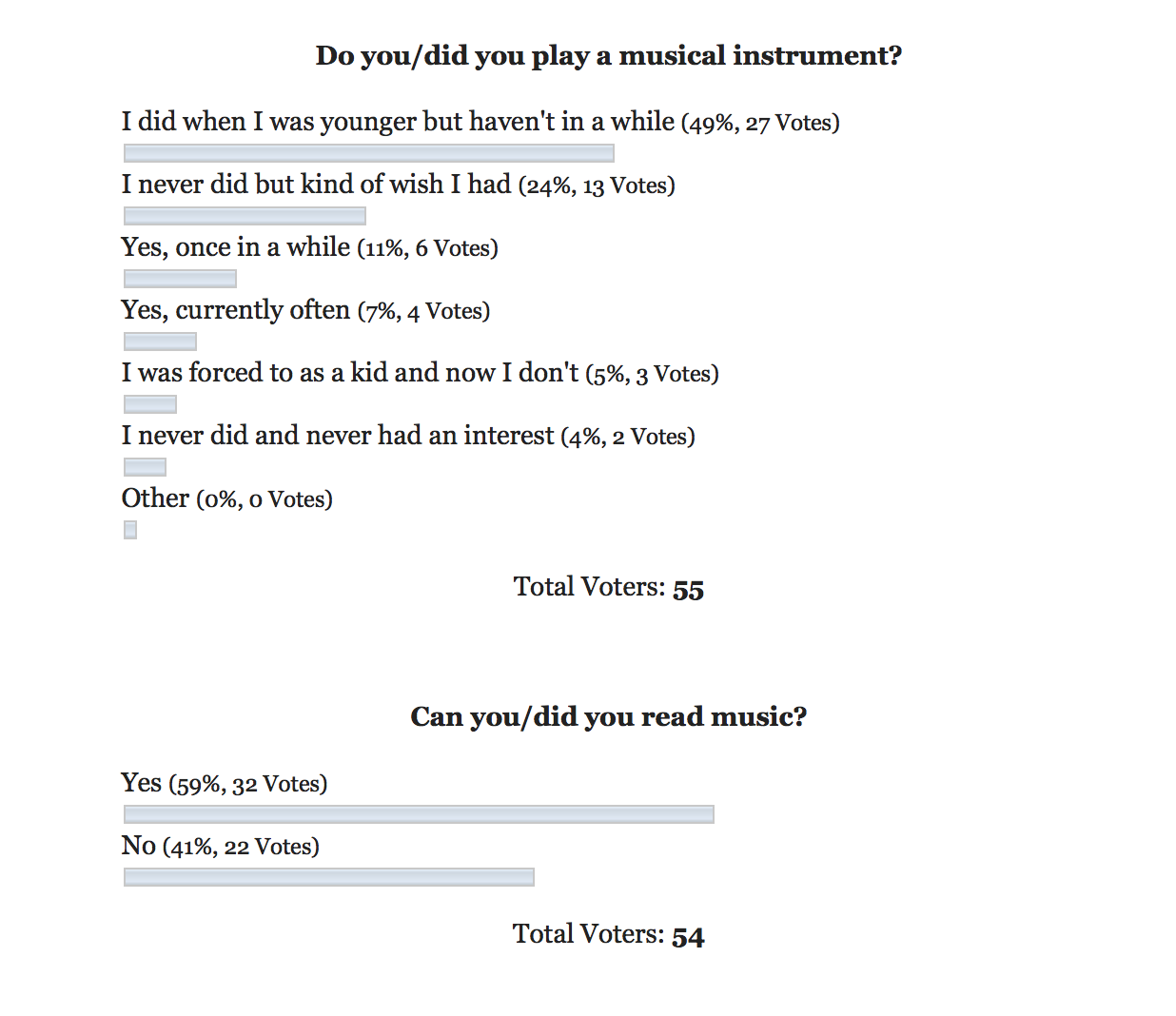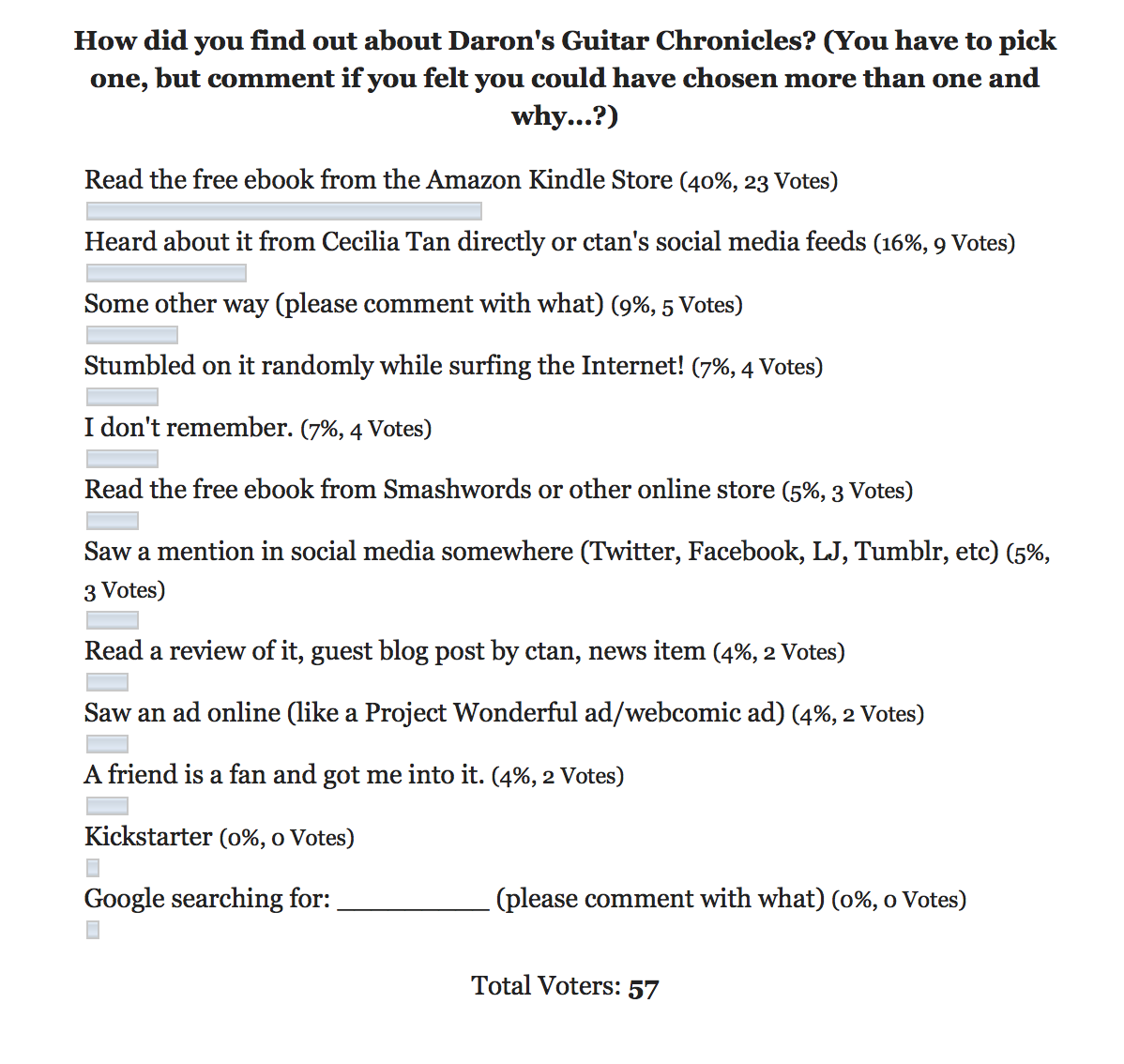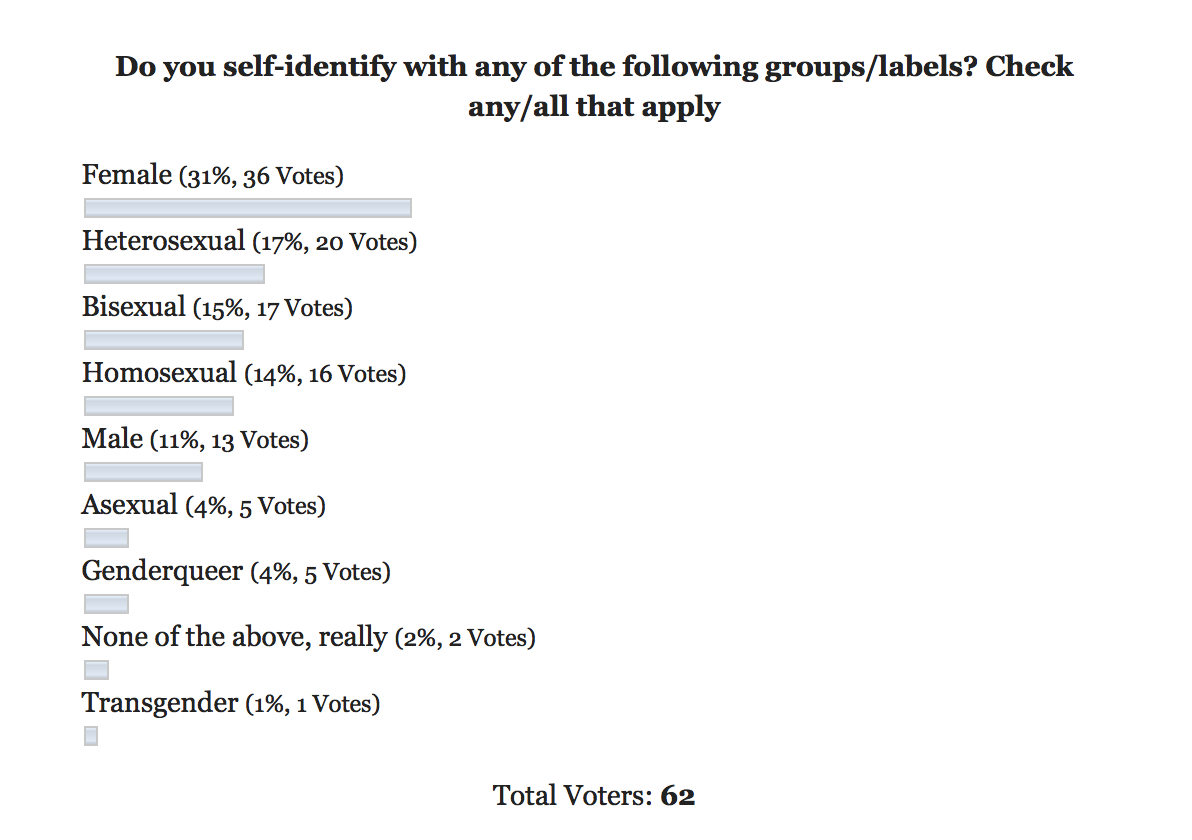 Remember, you do NOT have to make any donation to vote. However, if you want to get your choice a guaranteed chapter, the poll-specific donation button is here, and be sure you put which character's campaign I should allocate the funds to!
Okay, now that business is out of the way, I have something cool to show you:
A "Wordle" is a graphic made up of the most-used words in a piece of text or website. I ran it on "daron.ceciliatan.com" and this is what came up. The larger a word is, the more often it is used.
You can make your own Wordle of whatever you want, free, at Wordle.net.
And now, Daron and I talk about the holidays…
ctan: So what happened to the gift-giving guide you wanted to do?
Daron: I thought that was your idea!
ctan: (shrugs)
Daron: Okay, whatever. When I thought about it I realized it's stupid for me to try to recommend music-related gifts for people to buy since it would be all about what I like, and ideally, the gift should be about whatever the person they are giving it to likes. You know, so it would be a guide to "getting gifts for the introverted rock star in your life."
ctan: You're not introverted.
Daron: The hell I'm not. You just don't think I am, because you didn't think you were, until that day when you realized you were…
ctan: Let's talk about that some other time. Tell me what your poking around the Internet found instead.
Daron: I figure instead of a gift-giving guide, I figured it'd be better to give one of the things we can give to our readers.
ctan: Besides more chapters?
Daron: Besides more chapters. You've read the emails. At least some portion of the folks reading this are going to be spending the holidays with their families. And they're going to eventually need to escape from their families for a while. Even if their families aren't toxic. And, you know, judging by the email we get, there are people who regularly use us to escape their toxic families.
ctan: Okay, so what do you have?
Daron: My turn to do a history lesson. Only in video form. First, here's a song that's on the radio now. I admit I have no idea how popular it actually is. Now that we have Internet and satellite radio, I hear so much stuff from all over the place… I don't even know what genre to call it. "That's Some Dream" by Good Old War.
Daron: Listen to the drums and you'll hear the same folk vibe that is in a lot of stuff these days. Mumford & Sons is probably the pinnacle of it, but they're not alone. But what I wanted to point out is that this song is a direct descendant of a song you're really familiar with.
ctan: Oh, wait…
ctan: You rat. People have finally stopped singing that song at me in recent years because it's been forgotten.
Daron: (laughs)
ctan: And beside, it's "The Boxer" they're quoting. "Lai da dai" is the same chorus.
Daron: But "The Boxer" is epic and grandiose, and "Cecilia" is much more the quirky folk song. It's even almost the same length as "That's Some Dream."
ctan: Okay, what else you got?
Daron: Now check out the echoes from this current hit, and the one I put in after it. First, Of Monsters and Men, "Mountain Sound":
Daron: They're a band from Iceland.
ctan: OMG, I just realized they're one of the bands I heard on IcelandAir on their Iceland pop music channel. I couldn't find an actual track listing anywhere. I've been hearing this song on the radio but somehow I had assumed it was Florence + the Machine.
Daron: A fair assumption. Thumbs up for Florence + the Machine. But anyway, the song that this one is the descendant of is "Church Not Made with Hands" by the Waterboys.
ctan: Now that you mention it, don't you hear some of the Waterboys in Mumford & Sons, too?
Daron: Definitely. And here's another song we hear a lot these days, I hear "Church Not Made With Hands" in "Home" by Philip Philips.
ctan: Wow, yeah, there's that folky drum part you were talking about that is so Mumford & Sons. I think it's notable that he's American. Wait, is he American?
Daron: He's not only American, he was an American Idol.
ctan: Aha. So what do you think, American Idol, thumbs up, thumbs down?
Daron: Conflicted. On the one hand, good on them for how much they really stress musicianship. I mean, you have to bust your balls to win that thing, and you really have to have chops. You know, they could totally be picking people based on looks or pure marketability or dancing ability… But you won't see Milli Vanilli winning that thing. That's good. On the other hand, the radio can't be just full of solo singers. You've got to have bands.
ctan: You've got to have guitar players.
Daron: And bass players and drummers and according players and violinists and whatever else, too. Music isn't just about singing. It can't all be about words. I'll point out that both "Home" and "That's Some Dream" have wordless choruses. Which means anyone can sing them. From any country. Any human.
ctan: So we've got Iceland, Ireland, USA, where else?
Daron: Good Old War are from Philly, supposedly.
ctan: Not far from where you grew up, then?
Daron: Well, over an hour drive away. You know I'm from more the Shore side of Jersey.
ctan: Speaking of which, Hurricane Sandy.
Daron: Fuck, have you seen the photos from Seaside Heights?
ctan: Yes. That's where we always went when I was growing up, and where I still go when I go to the Shore.
Daron: Of course every singer, band, whoever from that area is out playing benefits now. I've lost track of how many I've been invited to. But can we get back on topic?
ctan: Sure.
Daron: We were talking about Florence and the Machine. They're from the U.K. Florence herself cites Grace Slick as her main vocal influence, which I hadn't thought of myself until she said it, and then it suddenly all comes clear. Compare the fantastic "Dog Days are Over" — one of the things that makes this song so incredible is she doesn't stick to a traditional melody or vocal style at all. The notes go all over, up and down, pauses in the middle of words, stutter breaths, all this stuff. This is a singer playing her voice like an instrument. Listen to what she does in the chorus, which in pop music is usually the MOST predictable part of the song, not the least. So fantastic. I'm in love.
ctan: Can we embed the Pentatonix a cappela version from The Sing-Off? For comparison?
Daron: Try it.
ctan: Here:
Daron: Fuck. That's good. The dynamic range changes give me goosebumps.
ctan: Say that in English.
Daron: The way they change from loud to not loud. Anyone can sing loud. It takes a really incredible singer to sing quietly. By the way, I notice that means we included something else from a big TV contest.
ctan: Kind of ironic, since neither of us has a TV. I wanted to point out that Pentatonix did an anti-bullying video and Mitch talked about being bullied for his high voice and being gay. He's 19 and on national television.
Daron: And out.
ctan: And out.
Daron: We could point out Adam Lambert, too.
ctan: Although he wasn't out when he got on American Idol.
Daron: He wasn't?
ctan: No. During the competition, photos of him surfaced kissing a guy, he said "yeah, that's me, what of it?" Some people think he got runner-up instead of winning because of that.
Daron: Wait, he didn't win?
ctan: Well, he did in that he's become one of the most successful and famous Idol participants ever. He was the one on the cover of Rolling Stone after getting runner-up, not the winner. But what do you think of his music?
Daron: Can I make a confession? I stalk him on Twitter but I've never actually listened to any of it. I'm interested in him purely from the "holy crap another out gay singer" angle.
ctan: Clay Aiken came out eventually, too. The guy who won the first–or was it the second?–American Idol. One of the early ones.
Daron: Why are we talking about a TV show we've never watched?
ctan: I've watched it at my parents' house. Like… twice. But it's because it's a huge part of the music business landscape now, and it really codifies the whole "celebrity" aspect of it. Now, what were you going to say about Florence + the Machine?
Daron: Right! Anyway, compare Florence to her idol, Grace Slick. And then to my pick for another voice in that lineage, Dolores O'Riordan from The Cranberries.

ctan: Wow. I'd never seen Grace Slick before she started dyeing her hair black and doing the heavy eyeliner.
Daron: Me either. Now that I think about it, that makes her visually the predecessor of both Daniel Ash and Adam Lambert. Look at these photos.
ctan: Well, if that was her 1980s look, which it was, then she could've just as easily gotten it from Daniel Ash as the other way around. Or they both got it from Siouxsie Sioux.
Daron: Who got it from Lily Munster and Morticia Addams. And we have to include Siouxsie in that lineage of female singers the descends from Slick to Florence. I mean, listen to this, the way she makes "dust" into two or three syllables. on "Cities in Dust."
ctan: So where does Ziggy fit in all this?
Daron: Honestly, Zig has so much more in common with these female vocalists than to any male singer I can name. Michael Hutchence, Simon LeBon, Bono, they could really bring it, but it's just not the same. I credit Ziggy's mother's influence there. Robert Smith tries to get there, but he's just not that great an instrument. He plays his voice fantastically, but he hasn't got a great one. Smith has an idiosyncratic, unique voice that he plays very very well, but it's just not a top voice. Ziggy's a top voice.
ctan: I think you're biased.
Daron: I will freely admit that. It's hard not to be biased around Ziggy. Even when he drives me insane.
ctan: So I'm going to bring the topic back to toxic families and coming out.
Daron: Like you always do?
ctan: Only when it comes to you, dear. My own family is remarkable non-toxic and my various comings-out ended up really no big deal. I wanted to recommend a webcomic and some books. While we're distracting people from their holidays. The first is a web comic I've mentioned before, but I wanted to mention it again because the major, major story arc that Tab Kimpton has been working on for years in Khaos Komix has been wrapped up! So if you've been waiting for the end, GO READ IT NOW: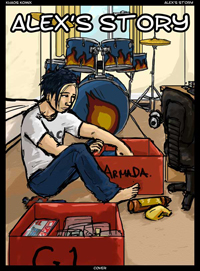 The various stories in Khaos Komix present the interwoven lives of a group of teenagers in the UK as they deal with school, coming out, being attracted to each other, NOT being attracted to each other, family stuff, etc. Most of the families are awesome. Some aren't. It's a lot like life, that way. Anyway, you can see why I figure a lot of readers of DGC might enjoy this comic. It's very engrossing, and at this point you can dive right into reading basically all of it online.
Daron: Cool. That certainly sounds like an awesome distraction. And you said some books?
ctan: Yes, though they're kind of comics, too. Did you ever read any of the gay newspapers?
Daron: Um…
ctan: If you did in the nineties, you probably saw a cartoon called "Dykes to Watch Out For." It was by Alison Bechdel, and it was basically about her, her friends, a women's bookstore… It was awesome. Anyway. Some years ago, she wrote a memoir about growing up in a kind of repressed Catholic family who ran a funeral home, oh and by the way, her gay father who was in the closet and eventually committed suicide by jumping in front of a truck.
Daron: Okay, that makes my family sound not so weird.
ctan: Truth is always stranger than fiction, dear. Anyway, she wrote the memoir about her dad as a graphic novel and titled it FUN HOME. This year, she published another one, this one about her mother. It's also a graphic novel, ARE YOU MY MOTHER? and it weaves together all kind of threads and parallels between her relationship with her mother, Virginia Woolf, Adrienne Rich, some Woolf-era psychotherapists including Donald Winnicott… it's heady stuff, really complex and multilayered, and not what one would think of necessarily for a "comic book."
Daron: Isn't that what people said about the one about the Holocaust survivor?
ctan: You mean MAUS, by Art Spiegelman? This goes beyond Maus. It elevates the form yet again. Also, reading it, I can't help but think about you and your relationship with your mother.
Daron: Or lack thereof. That's probably where we should stop. This thing is really long. Well, have Happy Holidays everyone, no matter which holidays you celebrate. Speaking of which, Christmas Day is a Tuesday. Are we posting that day, boss?
ctan: Barring mishap, alien invasion, Internet outage, etc… yes, we should be posting that day. Meanwhile let's try to keep people updated on the poll results on social media. Here's where to find us:
Twitter:
@ceciliatan
@daron_moondog
Facebook:
TheCeciliaTan
DaronMoondog
Daron: I'm going to leave you all with one more song. Did you know Aimee Mann (formerly of Til Tuesday) has a new solo album out?
ctan: This is how you love women. Singing.
Daron: I love singers. Since sex doesn't come into it, gender doesn't come into it. Here you go: