Daron here. Kind of quick liner note today. ctan's too busy to do her part, so I've just got some various things to share with you.
NEW CHAT ROOM!
First, check it out. We installed a chat room here on the website. It's at https://daron.ceciliatan.com/chat-room, and we'll be hosting a live Q&A chat with me and ctan this coming Saturday, 5pm to 7pm. It's easy to hop into the chat room, no complicated registration necessary, though it's cool if you use your Twitter or Facebook account because then your avatar shows up and everything.
ASK US ANYTHING
Remember to leave questions for the anniversary chat in comments below or email them to ctan at ctan.writer @ gmail.com. There's a "Rafflecopter" below also to win a full set of the ebooks for either leaving a question, or following me on Twitter or Facebook, or tweeting about the 4th anniversary. You'll see when you get down there. (Anyone who already follows me on Twitter or Facebook you can click and it will count you without you having to re-do it.)
Then from 7-9pm she'll be on uStream and–with any luck–Google Hangouts, to do a live video portion, where she's going to read from either Colin's story or Ziggy's, and maybe a scene from the recent chapters, and, you know, be her usual entertaining self.
I FOUGHT THE LAW (AND THE LAW WON)
So there has been a lot in recent chapters about lawyers arguing with lawyers, and I thought I'd clue you in on what level of stupidity these kinds of battles can get to, and how it can harm a musician's career. Check this out:
POE
One of the weirdest cases of this type was just settled recently, in which singer-songwriter Poe lost the rights to use her stage name and lost all her master tapes when Atlantic Records was merged with Time Warner and then sold off later to a rich oilman (who claimed to be a fan of hers_\). The basics are in the Poe Wikipedia article. Her quote from Spinner, "What I would say, in a nutshell, is very short and sweet: Myself as an artist was purchased as if a slave by a Texas oilman. I have not gone a day without doing music. I've just done it anonymously. It's not like I haven't been playing — I've played parties and this and that — but anything that was way under the radar. I lived like an illegal immigrant for 10 years. I couldn't make any money, couldn't do anything."
OLD MAN DOWN THE ROAD
How about this one? John Fogerty of Creedence Clearwater Revival was managed by a guy named Saul Zaentz. Zaentz was also owned CCR's music publishing rights. Later, when he wasn't Fogerty's manager anymore, Zaentz sued Fogerty because he said a Fogerty song sounded too much like a CCR song that he held the rights to. Wait, hang on, a song written by John Fogerty sounded too much like a song WRITTEN BY JOHN FOGERTY? Ayup. Thank goodness the courts sided with Fogerty on this one. (The songs in question were "Old Man Down the Road" and "Run Through the Jungle.") Meanwhile, Fogerty refused to play CCR songs in concert because he would have had to pay Zaentz a royalty for the privilege of playing songs he wrote.
STINGS, DON'T IT?
In another weird-ass music publishing case, Sting's music publisher sued Dire Straits over "Money for Nothing," a song on which Sting performs. Sting sings backup on the song, and he sings the phrase "I want my MTV." The publisher claimed that since Sting was using the tune from the Police song "Don't Stand So Close to Me" for his "I want my MTV" line, and because it was Sting himself, therefore the song infringed on the rights of "Don't Stand So Close to Me." In other words, the corporation that owned the rights to "Don't Stand So Close to Me" looked at the success of "Money for Nothing," claimed that part of that success was because of those six notes and their obvious Police association, and therefore they were entitled to part of the royalties. In other words, if Sting hadn't sung it, they might have had no case. Instead, because the musician who wrote the tune used the tune, his friends Dire Straits got screwed. Sting was supposedly highly mortified about the whole thing, and supposedly told the corporation to knock it off. (I say supposedly because I can't find an article saying so and I'm going from memory.) The corporation pursued the case and won, Sting was awarded co-songwritting credit and the corporation collected royalties. If I remember right, what happened after that was once Sting's contract was up, he dumped them and moved the entire Police catalog and his solo rights to EMI (now Sony/ATV) in 1997. So that's how stupid a corporation can be. They pissed off their golden goose, got maybe a million dollar payout at most for the royalties on Money for Nothing, and then had tens if not hundreds of millions of dollars in future revenue walk away? In other words, what the fuck.
MACCA AND MICHAEL
Let's not forget that when the publishing rights to the entire Beatles catalog came up for sale (because all of ATV was for sale in 1985), Paul McCartney tried to buy them. But was outbid by Michael Jackson. Yes, that's right, Michael Jackson then owned the rights to all those songs, and every time Paul played "Hey Jude" in concert, he had to pay royalties to Jackson. As you can imagine, that ended their friendship. People thought maybe Jackson put in his will that upon his death the rights would pass to McCartney, but that didn't happen either. Now it's to the point that by British copyright law, McCartney as songwriter gets the rights back to everything copyrighted prior to 1978 because those commercial copyrights only last 56 years in the U.K, at least according to the Daily Mail. Jeez.
So, long story short, this kind of shit can fuck you up.
On the other hand, better a lawsuit than a bullet in the head? Just saw this piece in Spin today about Brooklyn-based Iranian post-punk band Yellow Dogs. Details are still unclear but it looks like a former or spurned band member murdered three other band members, then shot himself. Serious, serious shit.
By the way, please please don't take anything I'm talking about here as foreshadowing. I guess I'm just trying to put everything going on in perspective. The music biz is full of people overdosing on passion. It's what I love about it, but it can destroy you.
It won't destroy me. I promise.
HOLY WOW THANKS
In happier news, you guys have catapulted DGC vol 1 into the top 20 on the Best Gay Rockers list on Goodreads! Oh wait, it slipped to #21. Still. That's cool. Check out the list here: https://www.goodreads.com/list/show/2535.Best_Gay_Rockers
If you're feeling like you want to help out the site or the serial, Goodreads is a great place to do it. The ebooks of volume 4 and 5 also need reviews on Amazon. So it would be awesome if you have a moment to go over to the Amazon vol 5 page and review it.
ENDA
And here's some happy news on the "fighting homophobia" front. ENDA, the Employment Non-Discrimination Act passed the US Senate. It's still in question in the House, where the same Republicans who shut down the government are refusing to let it be voted on. For those of you not in the United States, you might not realize that right now, in most states in the country, you can be fired if your boss thinks maybe you might be gay. Here in Massachusetts, on the other hand, we have a state law that protects everyone, not only in employment but in things like housing–your landlord can't kick you out for being gay, or for THINKING you MIGHT be gay. But that's not true elsewhere. I understand that conservatives don't like change. But I don't understand how they can justify this kind of thing. One poll that was very telling? The one the week before the Senate vote where most Americans polled thought we ALREADY HAD this kind of legal protection. Nope, folks, they've been trying to pass some flavor of this since 1974. So that doesn't sound to me like Congress enacting a big social change. It sounds to me like Congress finally catching up.
Okay, okay, we now return you to your regularly scheduled angst and music. Remember to come chat on Saturday 5-7 with me in the chat room, and then with ctan 7-9 on uStream. We're also kicking off a rock-themed gay romance blog tour with Paula Coots, L.A. Gallagher-Witt, and Rowan Speedwell next week. ctan will post links. There will be chances to win everyone's ebooks and other prizes.
I leave you with a really great fingerstyle guitar rendition of Dire Straits MONEY FOR NOTHING, played by Kelly Valleau. It's relevant because, well, Dire Straits, and also this is the style I'm practicing 4-5 hours a day while Jonathan's at work and I'm trying hard not to think about anything. This guy plays a lot like I do. (Without getting technical, his style is even more like mine than, say, Sungha Jung.)
Ah yeah, and rafflecopter: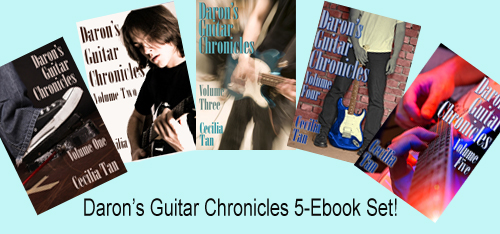 a Rafflecopter giveaway