Not cholera. Typhoid. I'm here for another two weeks, they say. The fever is down but there are various reasons why they have to keep my here. I have only grasped the bare minimum. They don't talk to me much. Maybe I'm contagious, still?
The clerk brought the credit card to the hospital while I was unconscious. So I have that now. As soon as I am stable enough to walk I will try that travel agent again. As soon as I am cleared to return. I feared this might be something they won't let me into the country with but as far as I have been able to determine from peppering the staff with questions, I'm not the first American tourist to come down with it and the others were allowed to go home.
There's no phone here that they will let me use. But I would not call and worry people now. The last thing they all need to do is freak out that I'm stuck in an Indian hospital for two more weeks.
No, I'll fly home, get my game face on, and meet everyone on my own terms.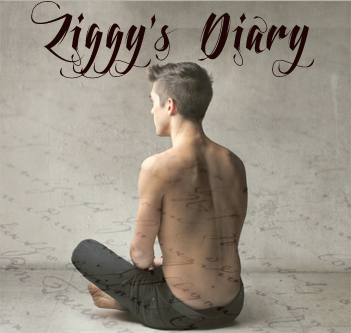 (Thanks for reading Ziggy's Diary! Daron's narrative picks up again on Tuesday! -ctan)